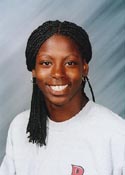 # 40 Linda Miles

In the WNBA:
As a Senior:
As a Junior:


Dominant defensive weapon

One of the reasons the Knights' defense ranks fourth in the nation in points allowed

Came off the bench in the BIG EAST Tournament and provided energy and intensity .

Came off the bench in the first game of the season vs. NC State (11/14) and scored six points and grabbed a team-high nine rebounds.

Started the next 18 straight games

Started 20 of 29 games this season.

Scored 12 points in 40 minutes vs. Wisconsin and battled the Badgers' 6-5 Nina Smith in the post due to injury to center Tammy Sutton-Brown (ankle).

Provided a spark that the team needed vs Tennessee in the Final Four in Philadelphia

Every basket scored against her is an affront, which is why she handles the toughest defensive assignments

She has a 72-inch wingspan and that makes her tough to get around

Has an innate understanding of offenses and defenses

Understands angles and positioning, so she forces players to go where she wants them to go

Her range extends to the 3-point line, though she doesn't often drift out that far
As A Sopomore:

Was a tremendous athlete with great quickness

An impact player on defense as well as offense

Anticipates the game extremely well

Named BIG EAST Player of the Week (2/15) after a 32 point week that included 17 points against No. 6 Notre Dame

Ranked 12th in the BIG EAST in field goal percentage (.493)

Ranked fifth on the team in scoring and third in rebounding and third in minutes played

Led the team in scoring five times and in rebounding seven times

Started 22 games

Came off the bench for the last 10 games

Scored in double figures in 16 games and 20 or more points twice

Recorded eight perfect games from the free throw line, including 10-10 at Maryland to a career high 22 points

Made 19 consecutive free throws, beginning with 10-10 at Maryland, 7-7 vs. Georgetown and 2-2 vs. Miami

Shot 60 percent or better from the field nine times, including vs. Purdue in the NCAA Regional final (3/22)

Led the team with 20 points in the first game of the season vs. St. Francis (11/13), shooting 7-9 from the field and 6-6 from the line

Also had a career-high five steals...scored a season-high 22 points at Maryland (12/22)
As a Freshman:

Named to the BIG EAST all-Rookie team

Selected to the BIG EAST all-Tournament Team.

Earned one BIG EAST Rookie of the Week honor (2/16)

Named to the New Jersey Basketball Coaches Association first team

Shared the team's Most Improved Player Award with Tammy Sutton-Brown

Was invited to participate at USA Basketball's Summer Development Camp

Ranked seventh in the league in rebounding, fifth in offensive and 11th in defensive

Started 24 games, including the last 19 of the season when the team was 15-4

Led the team in rebounding, averaging 6.9 per contest

Led the team in rebounding in 14 games

Team's fourth-leading scorer

Had third-best field goal percentage (.415) on the team.

Recorded five double-doubles

Recorded her first collegiate double-double against Syracuse (1/3/98) with 11 points and 11 rebounds

Helped the Knights upset No. 2 Connecticut in one of her best games of the season... contributed 18 points, 11 rebounds and four assists in that game

After grabbing a defensive rebound off the potential go-ahead Oregon basket, hit two key free throws with 10 seconds remaining to ensure victory in the second round of the NCAA Tournament

Made ESPN highlights when asked by the media how she dealt with the pressure to make the free throws she said, "I just told myself, 'Chuckie Duckie'."

Prior to Rutgers:

Third team Parade All-American

Averaged 14.5 points, 10 rebounds and 8.0 assists per game as a senior as Hughes High School

Named honorable mention NIKE/WBCA All-American

Played in the Nike All-America game in Hampton, Va., where she played with fellow Rutgers recruit Tasha Pointer

Ranked as the 15th best player by USA Today

Ranked the 21st best player by Street & Smith's Magazine

Team MVP

Led her team to the Queen City Conference championship as a senior

Named Greater Cincinnati Player of the Year and Player's Journal Player of the Year

As a junior, averaged 16.9 points and 12.5 rebounds and earned first-team all-city honors

Spent her first two years of high school at Woodward High School where she helped the team win two league championships

Team advanced to the regional semi-final in her freshman year and averaged 23 points per game in her sophomore season

Linda is the daughter of Wanda Woodard , and was born August 28, 1978 as the seventh of 10 children.

Has unbounded energy and speaks almost as quickly as she moves on the court.

Linda enjoys public speaking and is interested in a career in broadcast journalism.

Growing up, her brother paid her to practice basketball.

Entered the Rutgers basketball community by asking, "What's a Rutgers?"





Linda's Favorites

Foods
Corn and Soul Food
Movie
Pretty Woman
Animal
Puppies
Song
No Weapon
Author
Sister Souljah
Actress
Julia Roberts
Subjects in school
Math and History
Linda Miles Interview

If you could have an ESPN Sports Center highlight...

Our victory over Connecticut in 2001
If you could be on the cover of any magazine next month...
Essence's 100 Most Beautiful People
Three people you would invite to dinner...
W.E.B. DuBois, Jesus, and my dad (Alto Miles)
What would you title your autobiography?
Exploring the Life of 1 Out of 10
The best sporting event you ever attended?
the Women's Final Four in 2000
One person from history you would like to spend a day with...
Malcolm X
If you were on "Who Wants to be a Millionaire," who would be your phone a friend?
Bill Gates
Your favorite Stringer expression?
" This team should have been done by now"
Favorite Website...
www.LindaMiles.com
Most memorable road trip...
Our trip to Europe, because it gave the team time to spend together and itme to spend with ourselves to see what we really wanted out of basketball and life, in general.
Your craziest ambition...
To someday host my own talk show on women's sports called "Round Talk".
What possesion can you not live without?

My bag of candy and gum. I eat candy before every game.
How will you help women's basketball grow in the 21st century?
By lending a hand to young girls and trying to teach them the game of basketball.
Linda Miles Links


Miles Returns Home, Seeks Vengence

Linda Miles chat transcipt with WCTC

For Miles, Chapter Closed alittle too Early

Miles Knows Road to Arch Madness Final

Miles Desire is the Title

Rutgers Looks to Regain Defense and Pride

Senior Knights rule

Stringer's 'children' will leave with memories

Pray together, win together

Stringer positive in light of negatives

A healthy sign: It's nearly SRO on the bench

Stringer Turned Horror Film into Success Story

Rutgers: We got next

Knights get boost from Miles

Rutgers Is Miles Ahead

Miles provides shot in arm vs. BC

EXTRA MILES: Defensive star provides spark as Rutgers wins in OT

Miles' return sparks victory

Rutgers women's basketball: Wins with emotion

Rutgers game plan depends on defense

Final Four appearance raises the bar

Seniors focus on national championship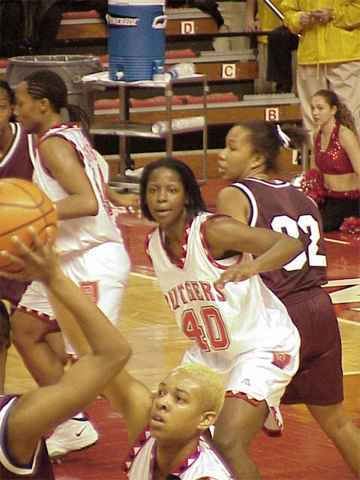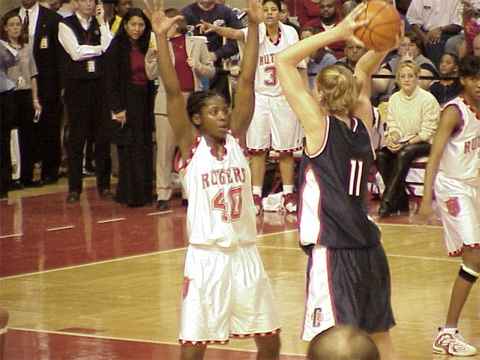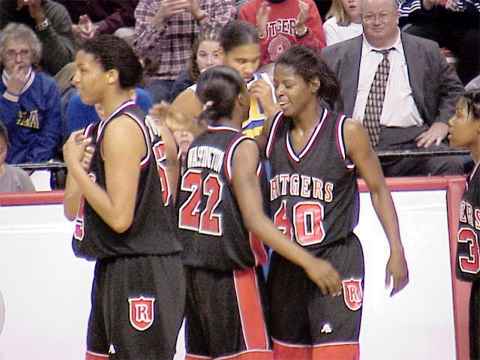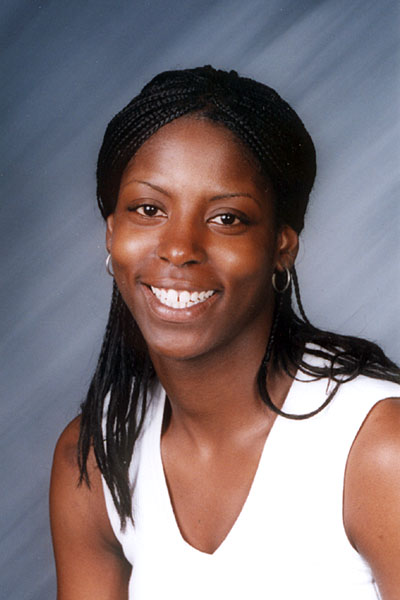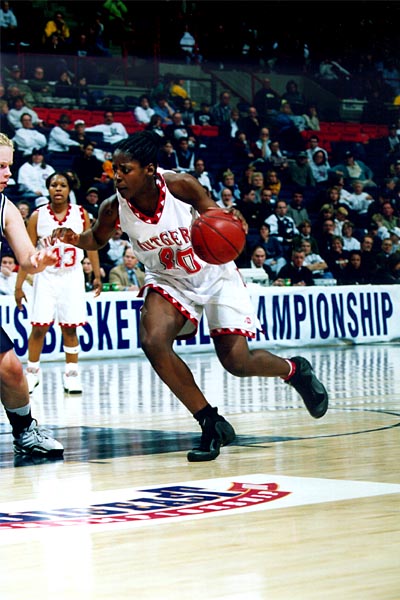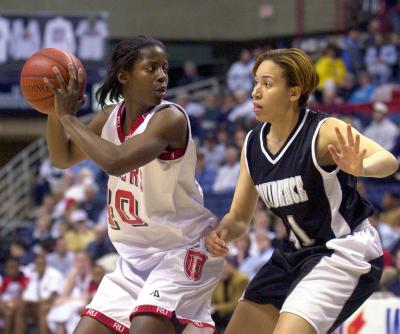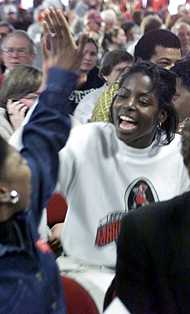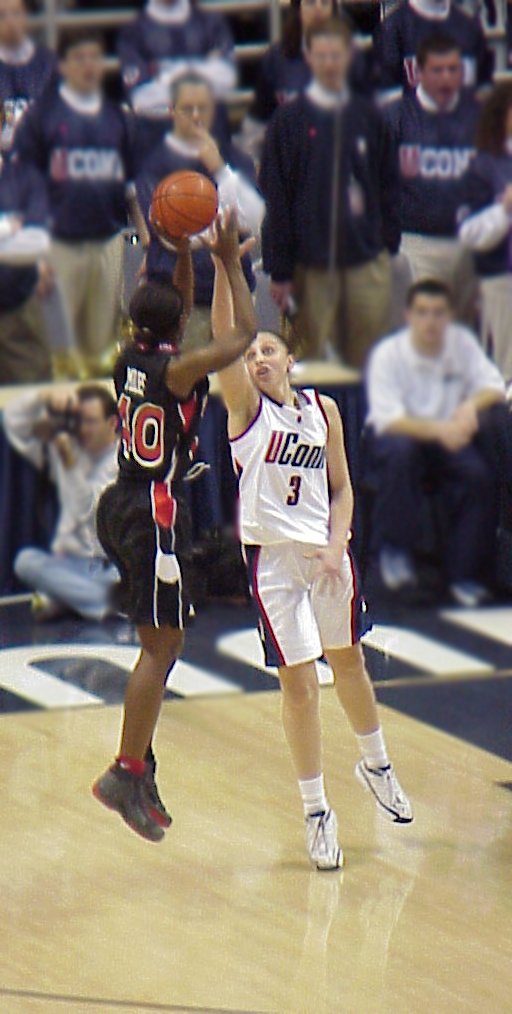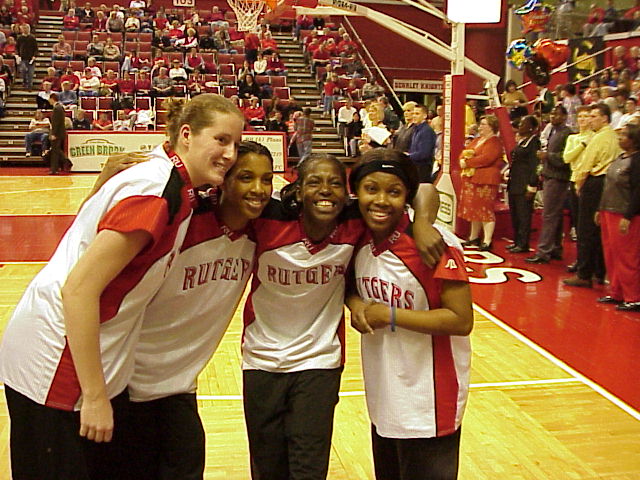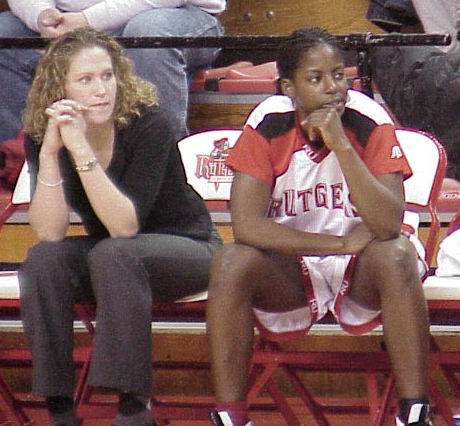 Click on this basketball to go back to the roster.