#42 Fatime Ndiayepronounced FaTEAM JAI
Prior to Rutgers

Selected to compete in the 2000 Sydney Olympics for Senegal.

Played two years at Midland Junior College in Texas.

First team NJCAA

Averaged 16.5 ppg and 8.2 rpg last year

WJCAC Most Valuable Player

First team All Region.

Started 33 games.

A native of Dakar,Senegal, Ndiaye comes from a basketball family.

Her older sister Astou, plays for the WNBA's Detroit Shock.

Her sister Mary, is an assistant coach for Southern Nazarene College

Her sister Jasglow, plays proffesionally in Europe.

The daughter of Amadou and Latyr Ndiaye, she was born September 14, 1976, and is intrested in a career in engineering.
Fatime Ndiaye Links

Fatime's Senegal Olympic Homepage

Rutgers Women Inks JUCO All American

Stringer's Repuation lands recruit

Rutgers Lands 6-2 JUCO Standout

Women's Basketball JUCO All-Americans

Top 20 JUCO Prospects

Two Lady Chaps go to Next Level

Lady Chaps Basketball. Midland Junior College,Midland, Texas

Astou Ndiaye's WNBA Profile

Rutgers Studying Ndiaye's Eligability

FATIME NDIAYE Pictures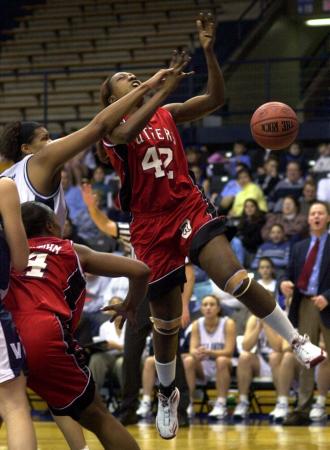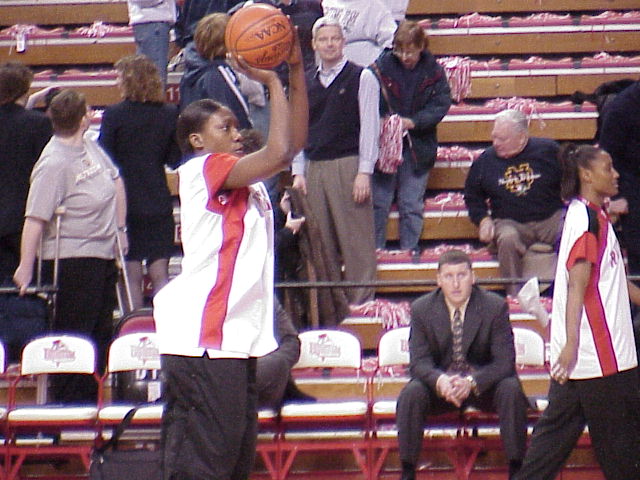 Click on the basketball to go back to the roster page.


Click on the basketball to go back home.