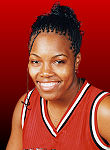 Tasha Pointer

Talk about bragging rights. Rutgers guard Tasha Pointer can actually make the ultimate boast for a basketball player:
She beat Michael Jordan in a game of one-on-one.
Now, I'm not sure if MJ was going 100 percent, but I do know that Pointer got the best
of His Airness during a friendly little game at his camp in 1998. However, Pointer says she's up for a rematch if Jordan is game.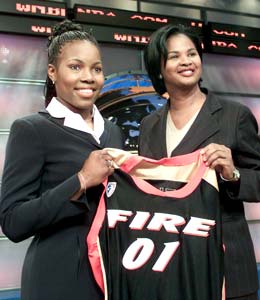 As a Pro:

Waived by the Portland Fire on May 13, 2001


Selected as the 52nd pick in the WNBA draft by the Portland Fire on April 20, 2001

As a Senior:


Has had 4 triple doubles as of March 1. Most in BIG EAST history.

Collected the first triple double in Rutgers history (male or female) versus Providence on January 10,2001.

Named Co-Big East player of the week on January 15.

Collected another triple double versus West Virginia.

Scored 27 points versus Villanova on 1/20/01.

Has really stepped up her play in mid January.

Named a finalist for the Nancy Lieberman-Cline Point Guard award.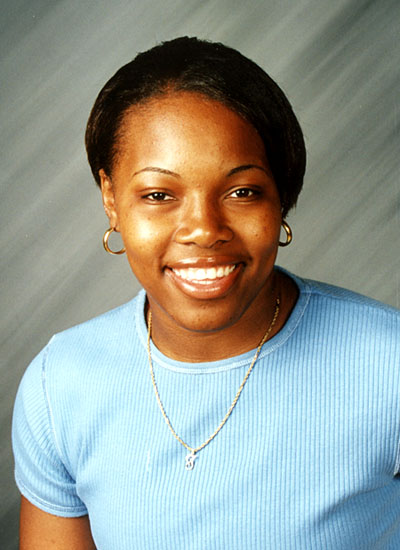 As a Junior:


Tasha is the team's floor general and leader.

Tasha was a preseason candidate for Naismith Player of the Year and for All-America honors.

Pointer was named a top 10 finalist for the Nancy Lieberman-Cline Award for the best point guard in the nation.

Named a preseason All-American by Lindy's and preseason first team All-BIG EAST

Named second team All-BIG EAST .

Ranked second in the BIG EAST in assists in conference games (6.07)

10th in the BIG EAST in steals in conference games (1.7)

Named MVP of the Coca-Cola Classic Tournament by scoring 26 points, grabbing 10 rebounds and handing out nine assists in two-game tourney.

Handed out five or more assists 13 times this season.

Played 40 or more minutes in five games this season.

Tasha was sidelined two games with a sprained ankle (Syracuse 2/6 and Providence 2/9).
As a Sophomore:

Floor general who was extremely quick with the ball with excellent court vision

Ability to break down defenses with playmaking abilities as well as her own scoring ability

Ranked 9th in the nation in assists with 6.85 per game

Invited to the USA Basketballís Womenís World University Games Team Trials

Set a Rutgers single season assist record (men or women) with 226 assists and after just two seasons

Ranks fifth in Rutgers career assists (405)

Led the BIG EAST in assists

Battled through a partially herniated disc early in the season; missed two games and was hindered in three additional games due to the condition.

Led the team in assists and minutes per game

Ranked second in steals

Third on the team in scoring.
As a Freshman:

BIG EAST Rookie of the Year

Second team all-BIG EAST

All BIG EAST Tourney Team

Co-Player of the Year with teammate Tomora Young by the Metropolitan Writerís Association

Player of the Year by the New Jersey Basketball Coaches Association

Four BIG EAST Rookie of the Week honors

Named team MVP and Rookie of the Year

Invited to participate at USA Basketballís Summer Development Camp

Set an all-time Louis Brown Athletic Center record with eight steals vs. Syracuse (1/3/98) That was also a conference season high.

Ranks third on the Rutgers all-time single-season records for steals and fourth in assists

Ranks fifth in single season free throw attempts and 10th in free throws

Ranks 10th in single season scoring average

Ranks fifth on the all-time freshman scoring list

Tied for first in all-time freshman assists

Accounted for over 40 percent of the teamís point production through scoring, assists and steals that led to scores

Led the team in scoring, assists, steals, field goals and free throws

Only player to start every game of the season

Tallied a team season high 33 points vs. UCLA

Handed out a team season high 12 assists vs. Loyola

Sealed the win over Iowa State in the second round of the NCAA Tournament by sinking two free throws after driving to the basket with nine seconds to play in the game.
Prior to Rutgers:

Named a first team Parade all-American

Second team USA Today all-American

Considered one of the top point guards in the nation

Best player in Illinois coming out of high school

Rated the No. 10 player in the nation by the Blue Star Report

Chicago Sun-Times Player of the Year

Chicago Defender Player of the Year, boys and girls combined

Averaged 25.4 points, 6.3 rebounds and had 141 steals, 131 assists and 12 blocks as a senior

First team NIKE/WBCA all-American and played in the classic where she scored eight points, had four rebounds and four assists

First-team all-Illinois selection by the Chicago Tribune as both a junior and senior

Street & Smith second-team all-American as a junior

Averaged 24.7 points, 5.8 rebounds and six assists and six steals as a junior

Four-year starter during which time she played in the city championship four years and helped her team win the title in 1995 as a sophomore

Played softball two seasons and helped the team advance to the Final Four of the city championship

Natasha Pointer was born June 27, 1979 and is the daughter of Isaac and Bernadine Pointer

Has been an avid chess player since seventh grade

Plans a career in broadcast journalism
TASHA'S FAVORITES

Food
Spaghetti
Movie
Enemy of the State
Animal
Dogs
Television Show
Moesha
Book
The Ditch Diggers Daughter
Song
I Believe I Can Fly
Musical artist or group
The Five Stops ( Rutgers Basketball Team Singers)
Actor
Will Smith
Actress
Jada Pinkett-Smith
WNBA Team
All Teams
WNBA Player
Teresa Weatherspoon
NBA Team
Chicago Bulls
NBA Players
Isiah Thomas and Michael Jordan
Sport other than basketball
Volleyball
Subject in school
Public Speaking
Tasha Pointer Interview
If you were on "who wants to be a millionaire" who would your phone a friend be?
Coach Stringer
What would the title of your autobiography be?
Getting to the Point
If you could be on a cover of any magazine next month, what would it be?
Slam Magazine
Three people you would invite to dinner?
Harriette Tubman, Ghandi and Martin Luther King,Jr.
One person you would like to spend a day with?
Jesus
Your favorite Stringer expression?
" I'm teaching life lessons"
Favorite website?
wnba.com
Why do you wear the number you wear?
It is higher than the number that most guards wear, I plan to start a trend.
What was the best road trip?
The West Region in Portland
20 Questions with Rutgers' Tasha Pointer (from espn.com)
If you could be a cartoon character or super hero, who would you be and why?
Mighty Mouse because he always saved the day.
What was your parent's favorite saying
"Do as I say, not as I do."
What does ESPN stand for?
Even Stringer and Pointer deserve a National Championship.
Who's the best player you've ever faced?
My teammates and coach Jolette Law.
Who's the one player, man or woman, you'd want to take one-on-one?
Tim Hardaway because I want to learn the killer crossover, and who else would I want to learn it from?!
What's your favorite movie?
Enemy of the State.
What's your favorite TV show?
Moesha.
How did you get started playing basketball?
My father took me to the gym to watch him play basketball, and I fell in love with the game.
Why do you wear your jersey number?
I wear 43 because I wanted a big number for a small guard. Also, 4 plus 3 equals seven, and in the Bible, seven is a complete number.
What's your favorite pre-game meal?
Baked potato and chicken.
What's your favorite junk food?
Doritos.
If you could invite any three people (dead or alive) to dinner, who would they be?
I would invite Ghandi, Martin Luther King Jr. and Jesus because they all believed in nonviolence. Plus, because Jesus is the Messiah, I would've considered myself blessed to just be around him and learn from his teachings.
If you were stuck on a deserted island, what's the only thin you'd take with you?
My bible.
What is the one important thing you can't get though the day without?
Praying and thinking about ways to make people around me happy.
If a movie was made about you, which actress would you like to see cast to play you?
Jada Pinkett-Smith.
If you weren't a basketball player, what would you be?
Motivational speaker and president of some organization at Rutgers.
What's something we don't know about you?
I love to listen to gospel music.
If you changed you're name, what would you change it to?
Tasha Point.
When you think of St. Louis, what do you think of (other than the Final Four)?
The St. Louis Rams winning the Super Bowl.
What's the last CD you bought?
Mary Mary.
An ESPN Interview from 1999:

How did you get started playing basketball?


I went to the YMCA with my father and watched when I was about 4 years old. I started playing when I was 10, with my brothers on
the playground.

What is your best memory or moment on the basketball court?
Playing against Michael
Jordan at Jordan's camp during the summer of 1998 in Chicago.

Do you have any pregame rituals?
I wear one black sock on the left foot and a white sock on the right. I have different color shoe laces in each shoe, too. I give assistant coach Jolette Law a hug.
Who is the best player you've ever faced?
My teammate Shawnetta Stewart.
Which player -- man or woman -- would you most like to take one-on-one?
Michael Jordan, to give him another chance. (I won
the first meeting at his camp.)

Person you'd most like to meet?
Magic Johnson.

Tell us something we don't know about you:
I am very superstitious. I like to do the same things when I'm successful and avoid doing the things I did when I wasn't successful. For example, if I went to bed at 9 p.m. and then had a great game the next day, I'll do that all season.

Finish the following three sentences:
ESPN stands for: Entertaining and Special (Tasha) Pointer Network.
Other than the Final Four, when I think of Philadelphia, I think of: The city where Wilt Chamberlain set scoring records.
If I wasn't a basketball player, I'd be a: A teacher. I'd be teaching seventh and eighth graders.
Tasha Pointer Links

Pointer shows the way

Pointer Sees it All Clearly Now

Pointer Feeling Blessed After BB Eye Injury

Pointer Gets Another Triple Double

Pointer, Washington Trading Places?

Tasha Pointer Chat Transcript with USA Today

Pointer Earns Player of the Week Honors

Stringer Still Breathing Fire: Tasha Pointer and C. Vivian Stringer Chat

Rutgers Pointer Gains New Perspective

Point Guard Sits, but RU Rolls to Easy Victory

Seniors Focus on National Championship

Pointer's 27 not Enough to Avoid Upset to Nova

Stringer Expecting More from Pointer

Rutgers Wastes Efforts from Pointer, Cunningham

Tasha's " Point n Click" Page on Scarletknights.com

Tasha's WCTC Chat page


Rutgers' Pointer keeps it real


Pointer's triple-double sparks Rutgers win


Sutton-Brown, Pointer lead way


Pointer often shoulders blame for Rutgers teammates


Rutgers women follow Pointer


Rutgers get to the Point-er


Pointer assists victory


Pointer gets another triple-double


Rutgers: Pointer believes OT helps


Knights 'Point' to Vols


WBJ on Tasha Pointer


Pointer leads the way for Knights in opener


Pointer back, but Rutgers backcourt shaky


Rutgers is lucky to have Pointer


Trying summer will be hurdle for Rutgers to clear


Over the scare, Pointer is ready to lead Rutgers women's hoops


Point the way


Pointer playing again after vision scare


Pointer the key on both ends of court for Rutgers
WNBA:

Listen to Portland Fire Games Here!!!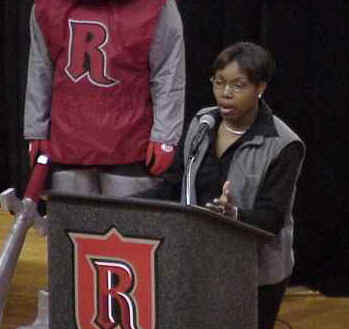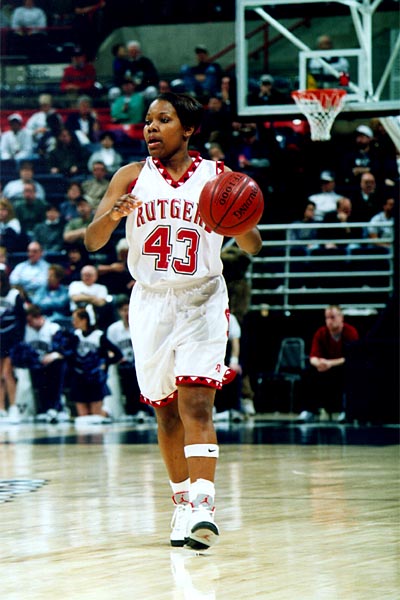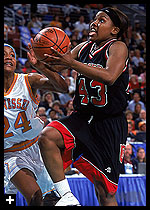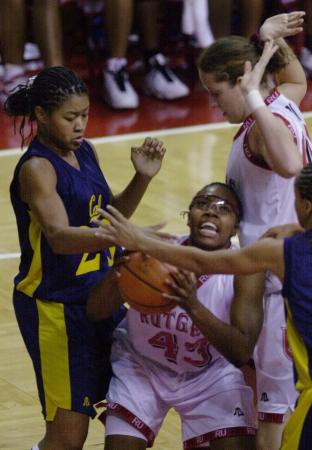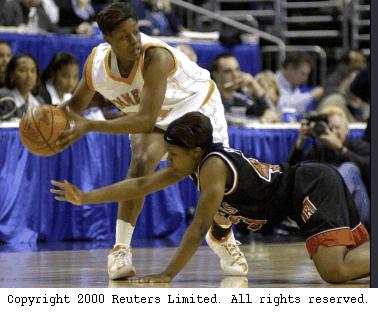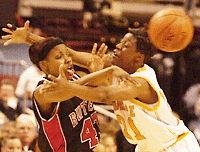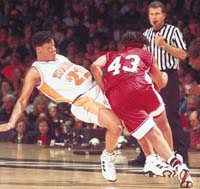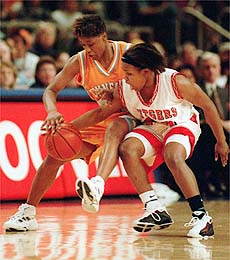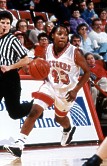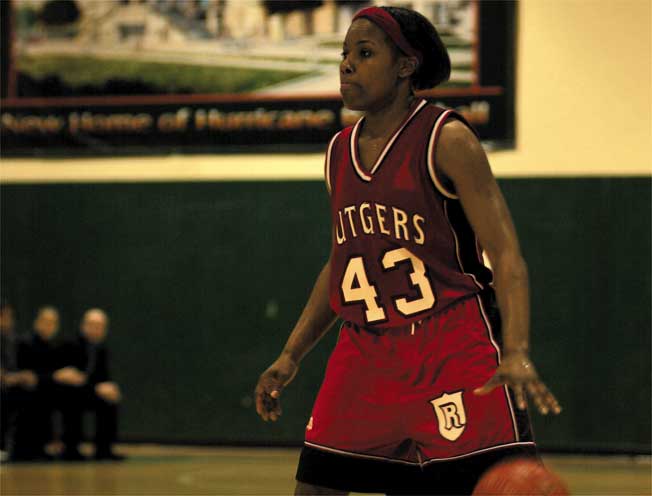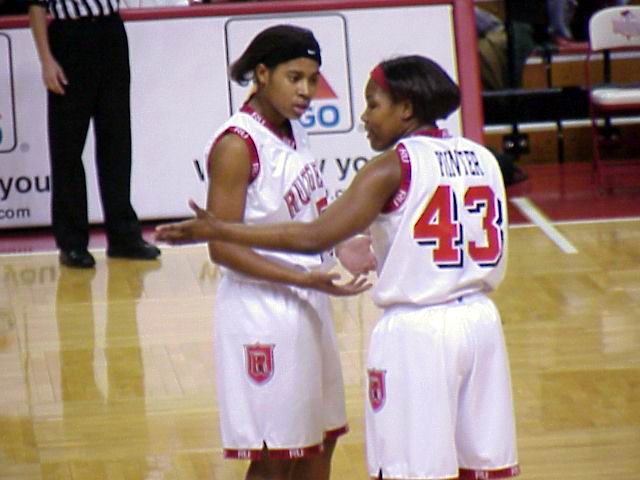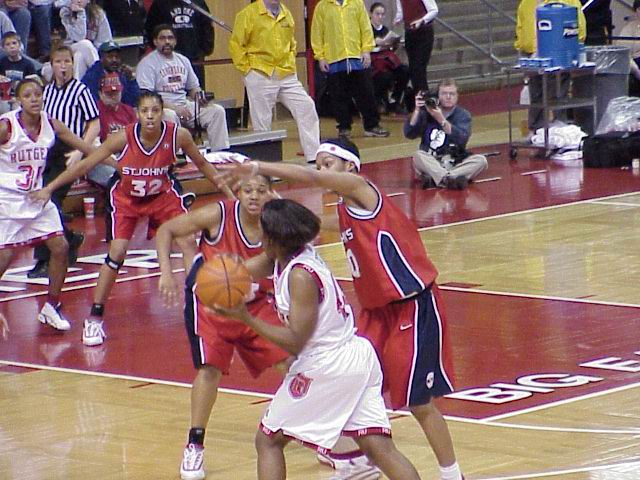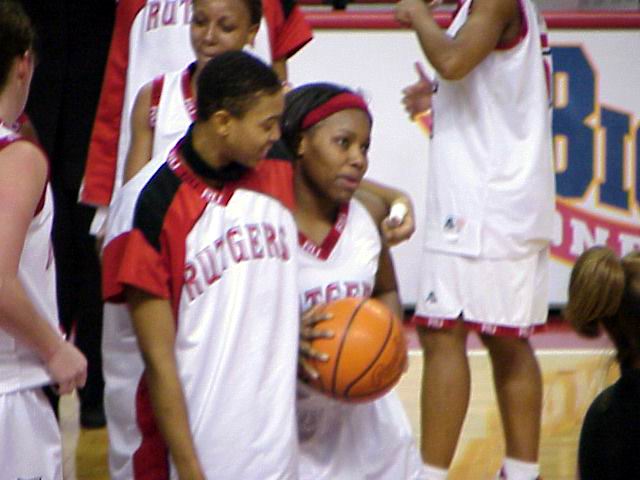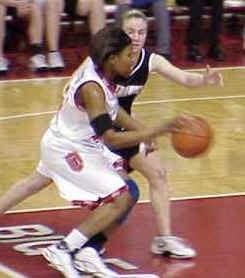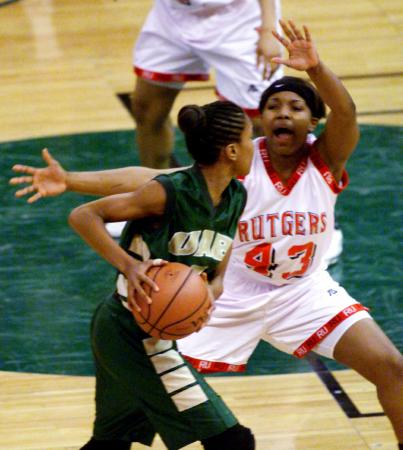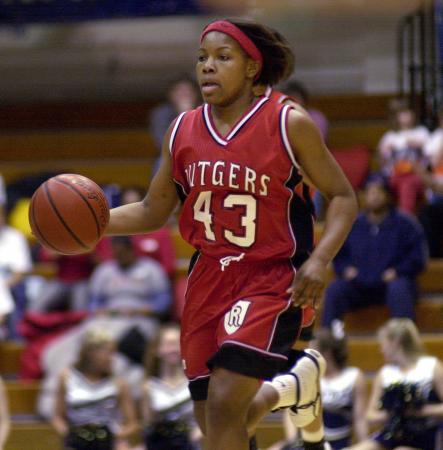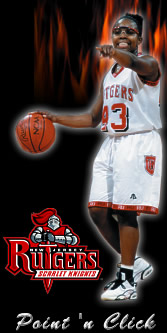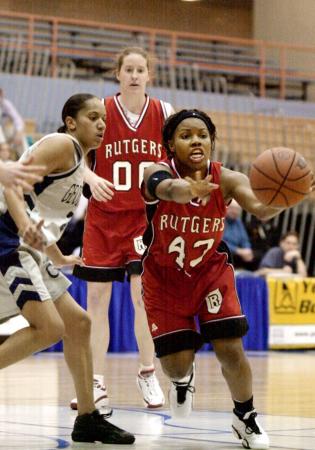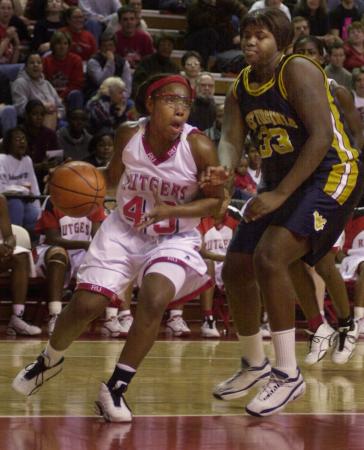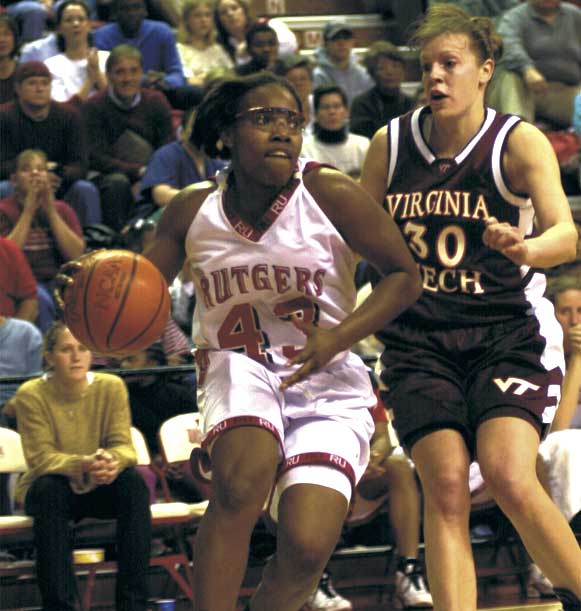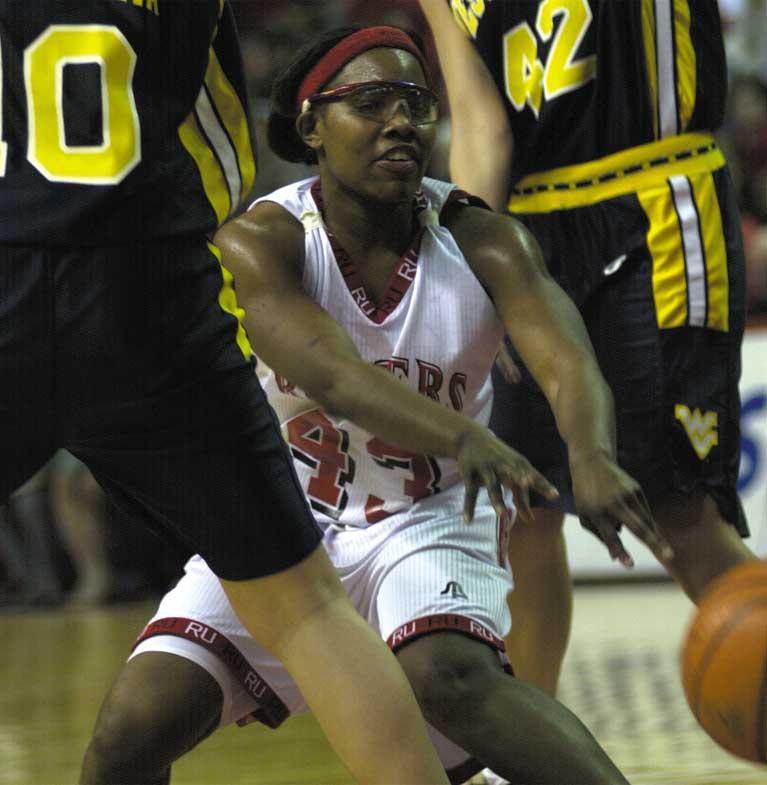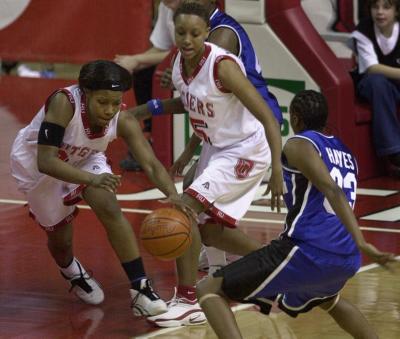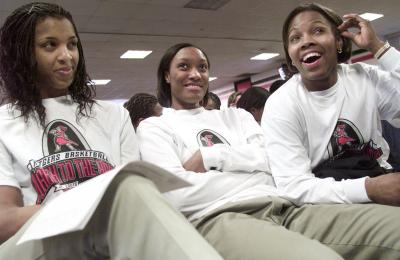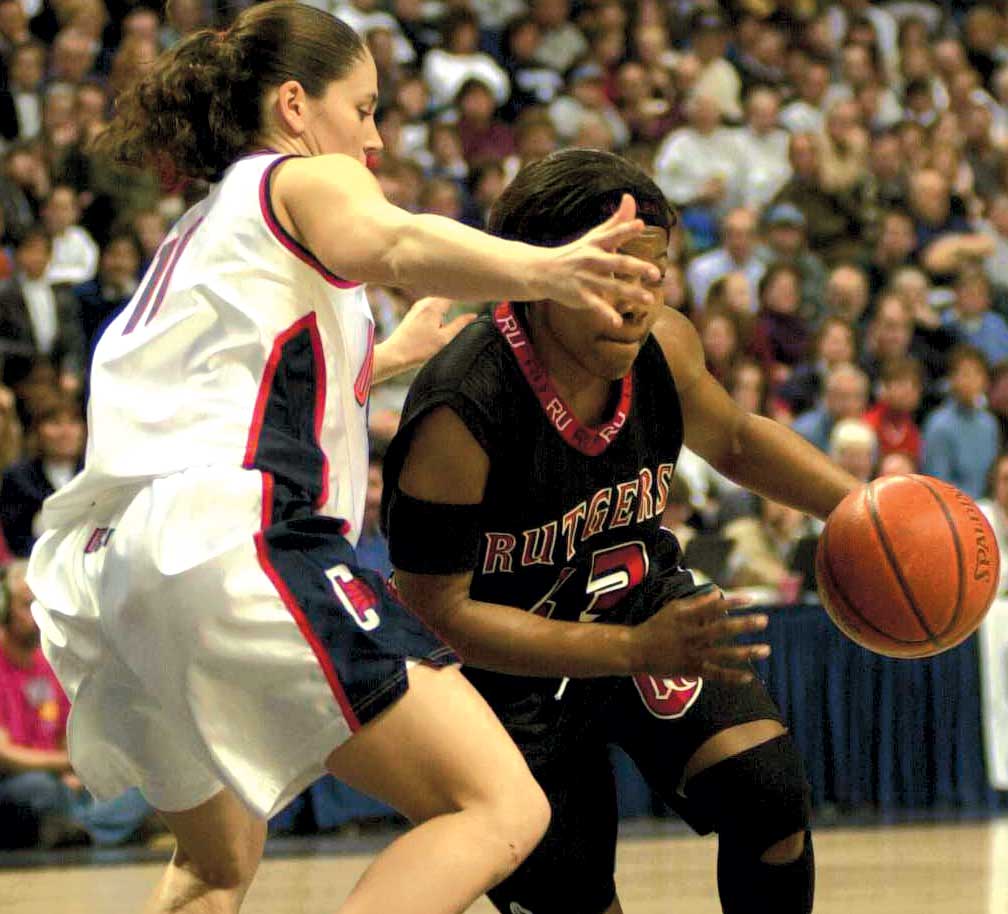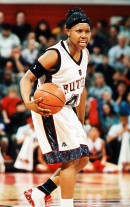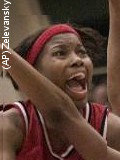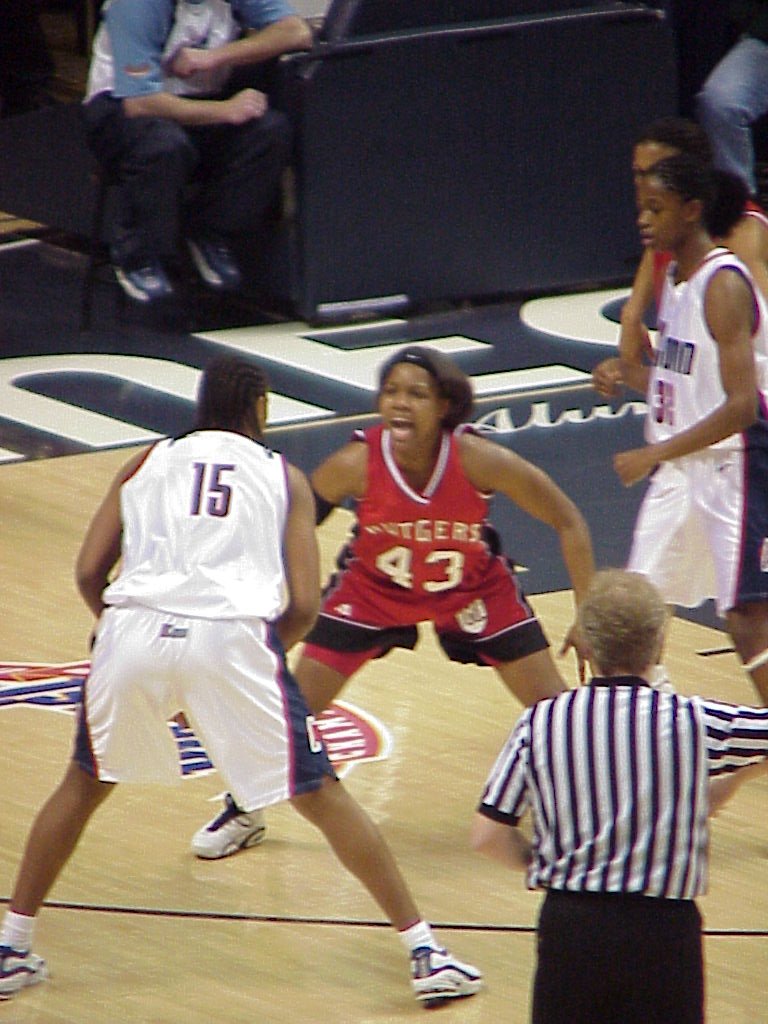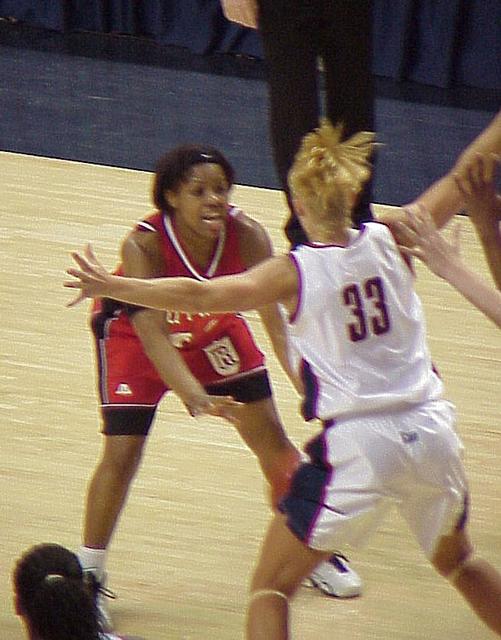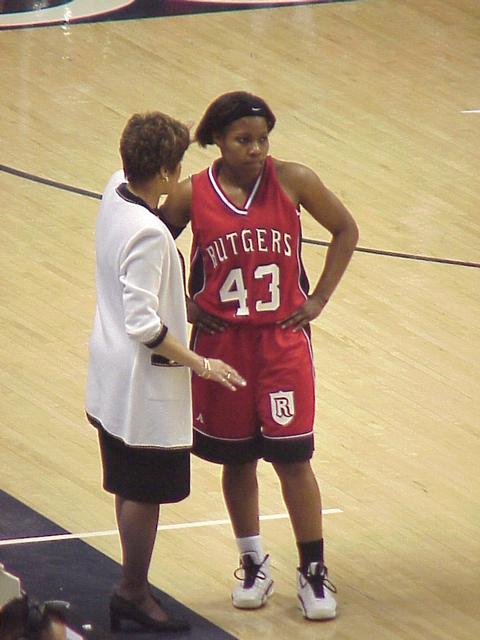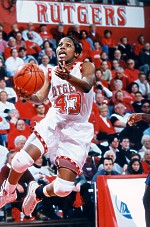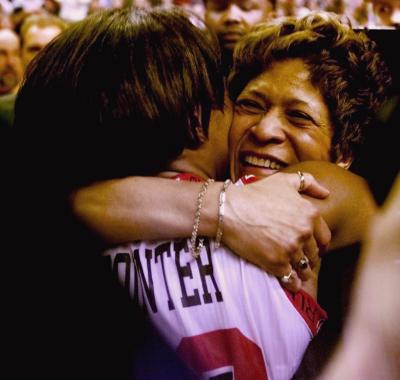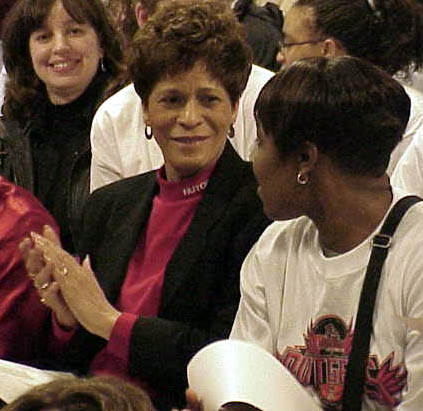 WNBA Pictures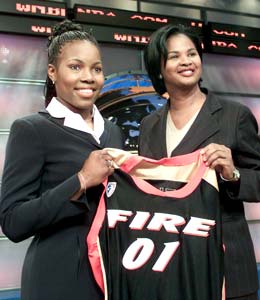 Click on this basketball to go back to the roster.

Click on this basketball to go back home.